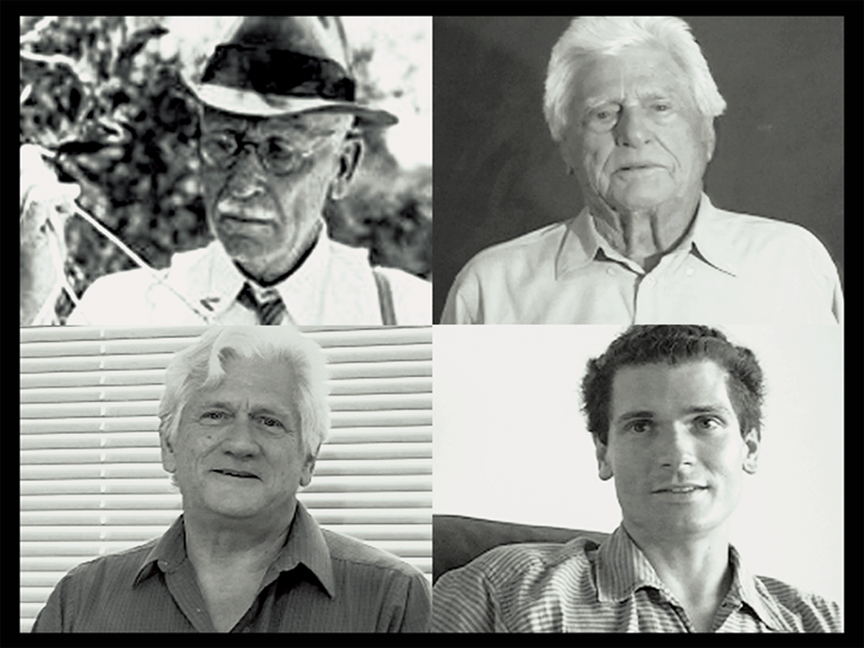 From his boyhood enjoying Miami's pristine waters and wilderness, a life-long appreciation and respect for the natural world began. "South Florida truly was a paradise", said Parker. Dr. John C. Gifford, the distinguished Florida naturalist, and Parker's father-in-law, was a major early influence. Gifford helped Parker develop his awareness of the tropical landscape. Parker embraced the knowledge and melded it into his design process. The Gifford/Parker philosophy of building and living in harmony with nature became the family business. In 1985 Alfred Parker, and his son Robin, co-founded the Solar Reactor Technologies Group, an alternative energy company using solar power to produce clean, renewable hydrogen energy. More recently, Robin's son, Melahn Parker, joined the SRT Group.
Inspired by the beauty and bounty of nature, and motivated by the knowledge that the earth is our greatest inheritance and legacy, four generations of Giffords and Parkers have dedicated their lives to building a healthier, more beautiful world for all to enjoy.
Part 9 of 10 Things To Love explores Parker's overlapping passions of building and conservation and introduces viewers to Dr. John C. Gifford.
© HOUSE du RIVAGE, Kim Bauldree- cinematographer,
© University of Florida Alfred Browning Parker Architectural Archive