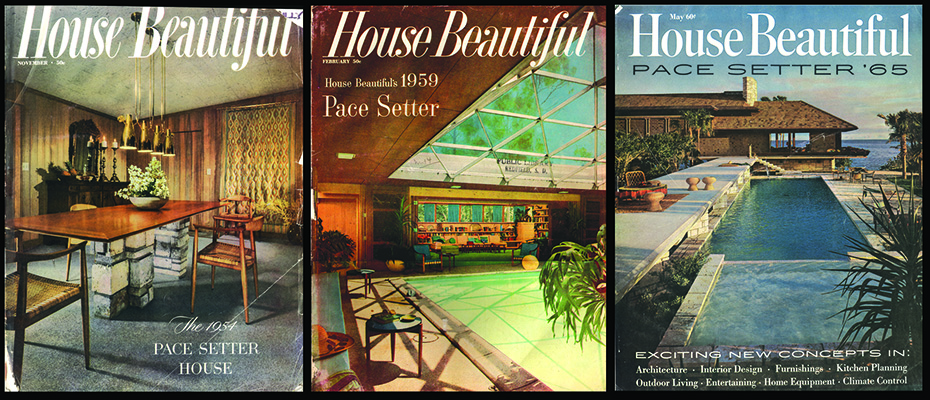 House Beautiful magazine is a popular interior design magazine first published in 1896. It's focus today is on the traditional, American style of decorating. In the 1940s, 50s & 60s, through editor Elizabeth Gordon, House Beautiful was a beacon for modernism, championing the organic style advanced by America's premier architect Frank Lloyd Wright. From 1948-1965 the magazine promoted this style with it's "Pace Setter House" program. Featuring approximately one house a year, the "Pace Setter House" issue looked in depth at aesthetics and design, interiors and landscaping, structure and engineering, and regional traditions and climatic conditions.
Architect Alfred Browning Parker's homes were chosen as "Pace Setter Houses" in 1954, 1959 & 1965. Parker was a favorite of editor Gordon. Of the eleven architects participating, Parker was the only one with multiple "Pace Setter House" issues including the last cover in May 1965.
Part 2 of 10 Things To Love presents "Pace Setter Parker": the designs of Alfred Browning Parker through the pages of House Beautiful magazine and introduces viewers to the magazine's powerful and influential editor, Elizabeth Gordon.
© Ezra Stoller @ Esto Photographics Inc, © Hearst Corporation